This fall Jojo encouraged us to try a new-to-RAPP promotional strategy: Put out table tents in TUC!
Not only did he encourage it, he made it happen! Jojo helped with the design, got folks to help fold-and-tape, and more to help put out the tents in TUC. We put out 100 tents last Wednesday, most of which are still up this week as classes start.
Here's one of the tents in action on the east side of the TUC Food Court.
To give you an idea of how extensive the posting is, here's an animated GIF that points out the tents in the area. Remember, this is taken a full week after the first 100 went out!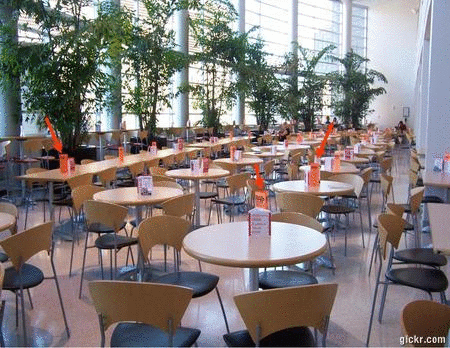 We've gotten positive feedback on the tents from many around campus. We also just received our first full applicant (who's got a RAPP interview scheduled later this week) who referenced these table tents as the first place they heard of RAPP!
Many thanks to Jojo for coordinating this effort and to Brice (XXV), Kinsey (XXIII), Chris (soon to be XXVI), and Deanna for helping fold, tape, and place these tents!